Professionalism is our Goal
Pro Plastics has been a leading provider of plastic solutions to the industry for over 40 years. It's our commitment and dedication that sets us apart from other companies in this market, allowing you peace-of mind knowing your project will be handled with care by experts who know what they're doing!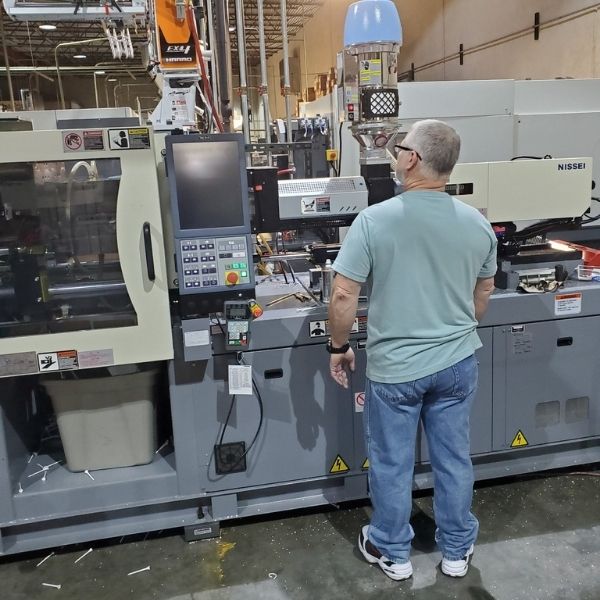 Preventative Maintenance
Pro Plastics is driven to lead the industry by providing comprehensive service.
Local Service on all Products

Preventative Maintenance Packages

Warranty and Non-warranty Service
Preventative Maintenance Programs
It can be difficult to get started with a new manufacturing process, especially if you're not familiar with the equipment. Even if you have some experience with manufacturing, it's likely that there are some products that you don't know how to use. And if you're just starting out, it can be downright overwhelming.
Pro Plastics offers professional training on a number of our product brands, and help with understanding your facility. We'll walk you through every step of the process so that you feel confident in using our products and setting up your facility.
Validation
Pro Plastics helps create protocols MVP, IQ, OQ and PQ that adhere to high quality standards. Additionally, we guide you through the difficult task of validating as we perform much of the heavy lifting. Working as a team with your company we make the process painless.
Only through diligently inspecting and validating every aspect of the injection molding process, as well as inconsistencies, can process validation occur. This is completed before production begins. After a detailed and successful injection molding process is defined – which produces parts that consistently perform according to specific parameters – production can commence.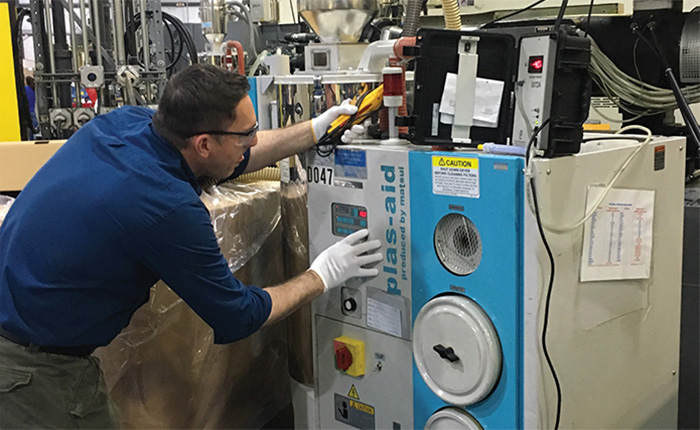 Once the validation team has been formed, the next step is to plan the approach and define the requirements. Many manufacturers develop a master validation plan, which identifies: those processes to be validated; the schedule for validations; interrelationships between processes requiring validation; and, timing for revalidations. Once these have been established with the purpose and scope for validations clearly stated and known, protocol development can commence.
IQ, OQ and PQ play critical roles in the injection molding process validation procedure.
During the first stage the process equipment including the supporting and sub-systems are inspected to ensure they conform to the requirements of the manufacturer and are installed appropriately. The molds are validated for their ability to create parts that adhere to strict dimensional, economical and performance necessities. Note: Design specifications should be completed by the customer.
A few factors that are given consideration during IQ include: installation conditions; design features of the equipment; conditions of the given environment; and, any documents, illustrations or manuals provided by the supplier. Pro Plastics will help identify all of the parameters needed for the qualification. Once installation and design specifications are met, which repeatedly produce parts that perform to standard, the process validation can continue to OQ.
OQ tests the newly installed Equipment/Molding Process to ensure it operates as expected, and evaluates the conditions under which it will continue to do so. Test runs will determine the highest, lowest and nominal operating processes by varying the pressures, temperatures, velocities and other factors from the initial process arrived at during IQ.
Factors considered during OQ include: process control limits; raw material specifications; requirements for handling the materials; training; and, short-term stability and capability. If Operational Qualification is successful, it will validate that all aspects of the equipment perform as expected under various conditions. Pro Plastics will help you identify all parameters needed for the Qualification.
Considerations during PQ include long term stability and if the products produced under the expected levels of nominal operating conditions consistently perform to standards. At each phase of the validation process, protocols must be drawn up which detail: inspection results; parameter settings; and, any deviations from the expected performance with the reasons for the deviations.
Only after IQ, OQ and PQ have been successfully completed and documents are produced verifying the acceptability of every phase of the injection molding validation process can production begin. This detailed process has proven to be the ideal way to guarantee the best quality parts time after time. All protocols and documentation is guided by the Global Harmonization Task Force (GHTF).
Troubleshooting and Repair Services
Your plastics manufacturing company is in need of a reliable and experienced partner to help with repairs and maintenance. The team at Pro Plastics has over 40 years of experience repairing and maintaining injection & extrusion machinery and auxiliary equipment.
Let us be your go-to partner for all things plastic manufacturing! From component replacements to full machine overhauls, we have you covered.